You wanta hang me over your fireplace?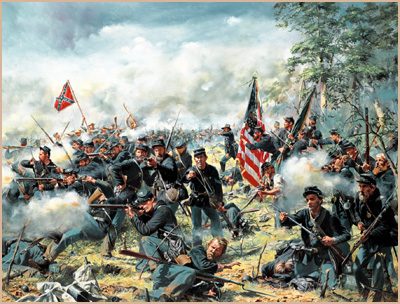 Rock of Erin, My first experience as a model.
Thats me lyin on the ground with the rifle across leg!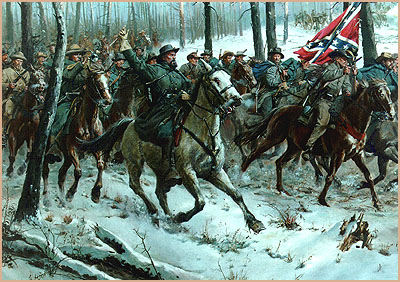 General Nathan Bedford Forrest, the 2nd Troiani painting I posed for..
And the latest painting,"Battery Longstreet" featuring MOI just released! (below)
If you havent guessed
I am the dude stuffing somethin into the cannon barrel!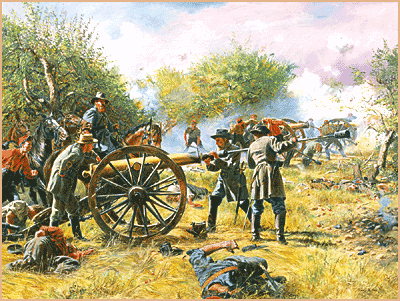 Please note that Don sometime uses the same subjects in mulitple poses in his works.
Sooo if you THINK you see me in a different position you just may be right!
Click on the last painting and go directly to artist DON TROIANI's site.
Get enlarged views and see other great paintings from Don.
See site for art galleries near you, where Troiani "aftermarket" prints can be purchased
Or just visit the Smithsonian!