The Boot!
A SPECIAL congratulations is due Dr.Fox.. First the New England Journal of Med... and NOW publication here in BONEYMARONEY! Whats left doc, MAD magazine??
editors note:
We havent heard from the good Doctor lately..Im sure he hasnt lost his sense of humor!

Happy Go Lucky Sister Karen!
Unknown Gem Type: tlx.tlx.tellyourfriends
Meet you at the Corner of Swabb Street and Swab Road.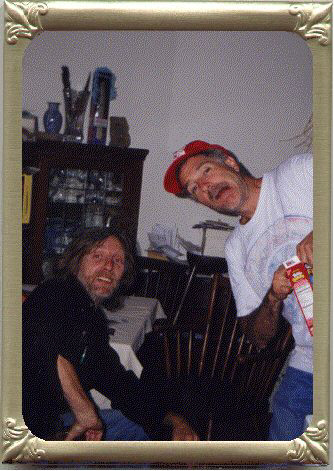 Snackin before mealtime at the Irish contingents.
note:
Kenny on left, Ken- right!